PFP Planning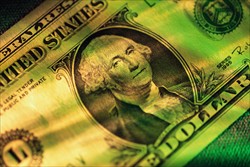 Our firm offers a complete array of Personal Financial Planning services and will work closely with you to help you achieve your financial goals.
Personal Financial Planning
We will help you determine your net worth and plan a workable budget to meet your expenses. Our financial planning services include investment counseling, retirement planning, college funding, estate planning, and many more.


Budget (Cash Flow) - Are you living within your means? We will calculates whether your expenses exceed your income.


Net Worth - We can calculate the difference between your total assets and total liabilities, to determine your net worth.


Retirement Planning - Will your have enough to retire on? We will divides retirement assets into three pools—investments (bank accounts, stocks, bonds), conventional tax-deferred retirement plans (standard IRAs, tax-deferred annuities), and Roth IRAs. To determine your solvency following retirement.


IRA Roth Conversion - Should you convert to the Roth IRA, or is it wiser for them to keep your IRA's as is? We will compares the results to let you know if your will benefit from switching or staying put.


Goal Funding - We can help you in meeting any goals not covered in the other modules.


Education Funding - How much money should you set aside for your children's education? We even provide a table of in-state and out-of-state tuition costs for public colleges.


Mortgage Amortization - Determine the principal, annual rate, term (in months), and monthly payment for a mortgage or any other type of installment loan.


Investment Planning and Asset Allocation - Start with our Investment Profile Questionnaire to determine your risk tolerance. We will creates a recommended portfolio allocation based on the client's answers to this questionnaire—recommending the optimum mix of stocks, bonds, and cash investments for that investor.
CJMCPA Group
Accounting,Tax & Management Consultants